Jessica Lagrange's Interior Design is described in today's post. Her company is in Chicago.
You can see Jessica's portfolio here: http://www.jessicalagrange.com/.
"Reflecting a client's luxury lifestyle that is as classic as it is current."
I find this design beautiful. Let's think what exactly makes this ladies office so gorgeous and unique.
Table with Elegant Legs
There are shapes in interior designs that are associated with male and female rooms.
In this office you may notice how many curvy and soft edges are presented here that show that this room is for THE LADY.
The table is a great example. Imagine that you place metallic table in this cute home office. It won't fit this whole image and won't give any idea that the room is for a lady except the girlish wallpaper.


Let's move on.
Flower Print on the Wall
The tip number two for beautiful lady's office is using flowers.
Girls adore flowers, plants and everything that looks so "spring" and lovely.
So if you decided to create your own corner that should definitely look "My little universe is here" then try to find the wallpaper that has flowers or birds on it.
A lot of stores sell for cheap very bright wallpapers. You can buy these and decorate just one wall with them. You will have bright and glamorous office and you will also save money with this easy tip.
White Lamp
Light colors are for girls and black are mostly for men.
The easiest thing here would be adding the white lamp.
Of course, you can experiment and add the pink color or red. I love red accents:)
Hope Jessica's design inspired you to change your room to something extremely beautiful.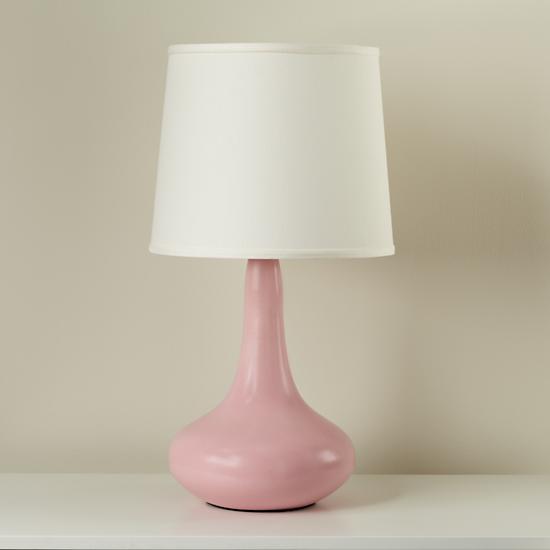 Zvezdochka