20 Interior Designs with X Benches
I adore to find new designer products and search how they look in real interiors. My inspiration goes to x benches in this post. They are cute, beautiful and stylish. I can't even imagine the design where they won't fit. The small bench is an easy way to freshen up the room. Here are my top favourite ideas using them in interior designs.
Brands
Marine Gray has wonderful Linen Modern Bench.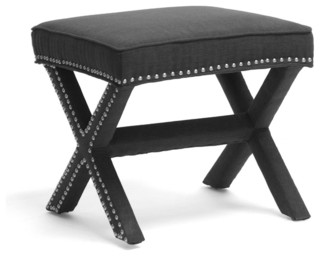 Coaster Home Furnishings presents the
contemporary bench
with crossing silver legs and white faux leather cushion.

The red one is adorable. It will perfectly suit any girlish design. I would place it in the walk in closet or under the console in the etrance area. Oh, and it will defininely be gorgeous as an office chair.