Our houses are full of mirrors. They are everywhere: starting from small mirrors in women's bags and ending with big mirrors in the living room.
Why do we need them? Yes, just to see how good we are)
But, to tell the truth, they are the most powerful items to create comfortable atmosphere in your house.
Practitioners use mirrors as a magical tool.
In this post you will learn basic rules about how to improve your life with the help of the simple object, that all of you use and have – mirror!
Lets see what professionals advise us.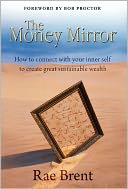 General Tips:
The origin comes from us looking our reflection in the water.
It is better to place it in Southeast, North and East.
The mirror will improve health and family in the East, wealth in the Southeast and career in the North.
Do not place the mirror in the South, because this direction goes for Fire element.
Water is bad for fire.
Houses should be of square shape for comfortable living



But nothing is ideal in this world, so practitioners advise to place mirror on the wall, where your house misses a corner.
As a result, there would be visual square as it should be.
Mirror doubles what it sees
If the mirror reflects your dinner table, nature in the window or jewelery on your table it is good.
Mirror that reflects good things will duplicate them, so you will have a lot of food, jewelery or other object that it reflects.
You should place the mirror, so that the person in the mirror should be reflected completely.
You should see your legs, body, head and some space above the head.
This space is responsible for your progress.
Taboo for mirrors:
Do not place a mirror in your bedroom
Guess why? It will duplicate your relations.
It might happen that other person will appear in your life or in the life of your love.
If you already have such mirror in your bedroom, then try to close it when you sleep, or place it in such a way, so that it won't reflect your bed.
Do not hang a mirror opposite your entrance door
Energy enters your house threw the doors and windows, so be careful.
Don't place mirrors opposite the entrance door, because good energy will be reflected and won't come to your house as should be.
Say "No" for mirrors reflecting toilet or bathroom
As we discussed before, in these places energy flows out.
Mirror duplicates all it sees, so do not place it opposite toilet and bathroom or you will have twice more flowing out of energy.
"Yes" for mirrors on the toilet and bathroom doors
It will help to hide bad energy that is located in toilet and bathroom.
But you should place the mirror on the backside of the door.
Mirror should reflect your house inside, but not reflect toilet inside.
The tile will visually divide and cut the person, and this is not good.
Such situation can lead to bad health and uncomfortable feeling when you look in the mirrored tiles.